PROMISE Vess

Designed to support file and block level data transfer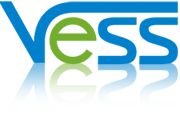 VessRAID storage subsystems provide small to medium business and organizations of all sizes a cost-effective way to keep data online longer, while allowing fast access and reliable data protection. Best of all, the VessRAID system is a unified storage solution designed to support file and block level data transfer which adds flexibility and streamlines administration.
The VessRAID series is designed to meet a diverse range of storage requirements, including addressing the growing challenge of unstructured data, and meeting the needs of users demanding a redundant, high-capacity archiving solution.
Additionally, the VessRAID storage system is optimized for data-intensive industries including midsize to large scale surveillance installations or cloud datacenters where downtime is unacceptable and where large external storage capacity, support for on-demand expansion, long retention periods, and reliable high bandwidth throughput are a must.