PROMISE Products and Solutions

Storage. Networking. Accelerated.
As the coronavirus situation continues to evolve, we wanted to take this opportunity to reassure you our sale teams remain dedicated to providing you the best service.
Our team is here to help you. We are available from Monday – Friday: 7am - 9PM PST and Saturday – Sunday: 9am - 6PM PST. We remain steadfast in our promise to serving you during this crucial time. Thank you for your trust. Be safe and healthy.
When it comes to storage solutions, having the right product to fit your specific usage needs is paramount to success. Luckily, Promise has products ranging from easy to use consumer-based storage devices to battle-tested enterprise class solutions.
Featured PROMISE Products: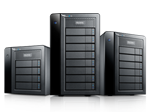 The world's first and fastest Thunderbolt 2 RAID storage solution, Pegasus2 was designed for creative enthusiasts and professionals.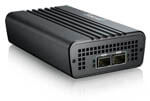 World's first Thunderbolt Bridge Adapter eliminates bottlenecks through the introduction fo Fibre Channel or 10 Gb Ethernet connectivity.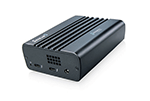 NEW Thunderbolt™3 Fibre Channel Bridge.


These powerful storage appliances are
ideal for multi-user collaboration to ingest, edit, stream and process rich media.



High-performance NVR storage appliances for IP video surveillance installations; can handle over one hundred full-HP IP cameras.

A secure cloud for your private circle to safely store and share photos and videos from your phone, tablet or laptop.